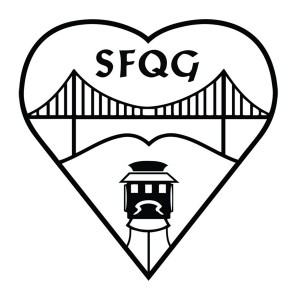 Founded in 1981 with 60 charter members, the SFQG now boasts more than 250 members. General meetings take place from 7–9 p.m. on the third Tuesday of the month (second Tuesday in November and December) in the church hall of the Chinese Seventh Day Adventist Church, 7777 Geary Boulevard at 42nd Avenue. Lectures by special guests begin at 8 p.m. Admission is free for members, $5 for guests.
All SFQG meetings and workshops are "fragrance free."
Board meetings are held at 6:30 p.m. on the fourth Tuesday of the month, generally at the Ortega Branch Library, 3223 Ortega Street; any member is welcome.
Click below to find out about our