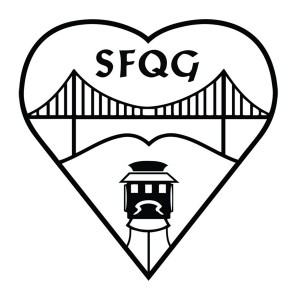 Welcome to the San Francisco Quilters Guild. We offer a wealth of activities for anyone in the Bay Area interested in quiltmaking and related arts. Founded in 1981 with 60 charter members, the SFQG now boasts more than 250 members. We hold monthly meetings, host speakers, mount workshops, produce quilts for donation, mount a biennial quilt show and retreat, publish a newsletter, maintain a lending library, and offer many other opportunities for companionship, learning and fun.
Because of the COVID pandemic, our general monthly meetings are being conducted online, not in person. Members receive a Zoom link via eBlast a few days before each meeting.
Board meetings are also being held virtually through 2020; they take place at 7:00 p.m. on the fourth Tuesday of the month.