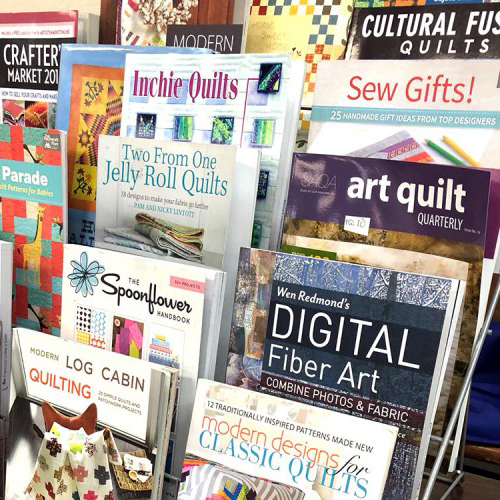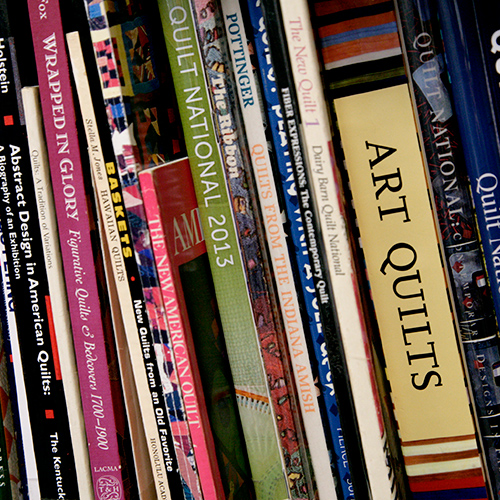 The SFQG library is now open IRL (In Real Life!) on the first and third Saturdays of the month, from 12 p.m. to 4 p.m. Before you visit, please check the Event Calendar to confirm dates, as there may be exceptions. The library is located in Dottie McHugh's home; see the Membership Directory for the address. Guild members may check out five items at a time and keep them for two months.
The current guild library is Judith Grady.
Please note: The library is in a basement office, with access via a staircase with handrails.
You can also search the SFQG library on the web, powered by LibraryThing and TinyCat. This link opens a new tab where you can search the guild's library holdings and pose questions via the Ask A Librarian button.
Here is a cumulative index for Quilting Arts Magazine, Issues 1-109. Index to Uncoverings Research Papers of the American Quilt Study Group from 1980 to 2018.
Here are links to various recordings of past quilt shows now available on YouTube. You can use YouTube controls to pause the playback, go forward or back in the video, change the speed of the playback, raise or lower the volume if the video has music, and view the video in full screen.