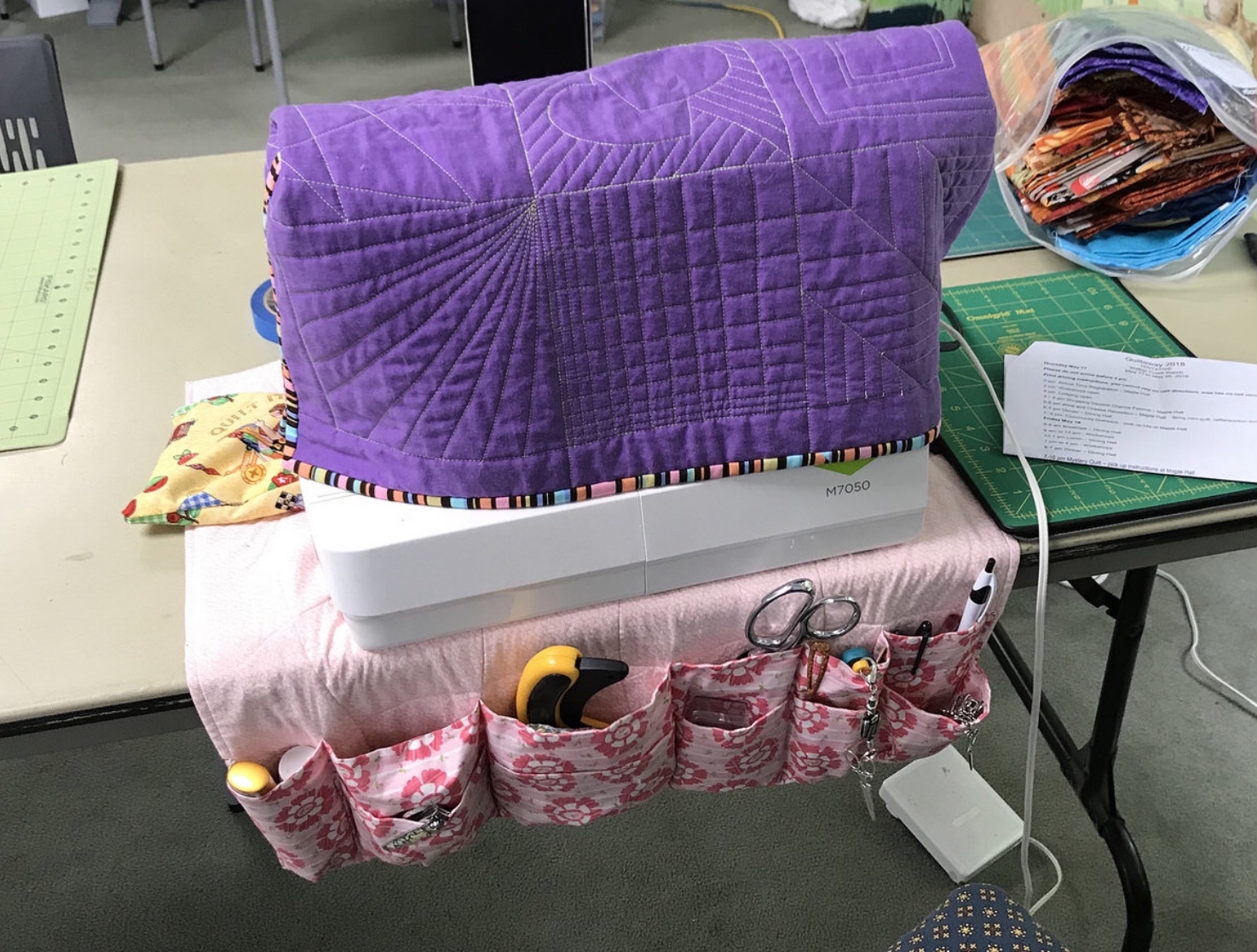 Long a guild tradition, QuiltAway is a retreat featuring workshops, open-studio time, Community Outreach projects and lots of time for guild members to get to know one another better. Typically held at a nearby outdoorsy venue, it runs from Thursday evening through Sunday morning. The guild pays instructional fees; participants pay their own room and board.
Save the Date: June 24–28, 2020

Same great place—Walker Creek—with tasty meals, comfy lodging and lots of time for socializing. You'll have the option of early arrival on June 24th for an extra day of sewing, relaxation and outdoor fun, followed by a choice of 8 workshops and/or Open Studio time. Lots more info is coming but for now, here's a teaser:
Silk & Salvage: one day on Sue Fox's free-piecing techniques, one day on Julia McLeod's more precise fabric-foundation methods.
 Joy-Lily: One-day Indigo Shibori Dyeing workshops on both Friday and Saturday.
Wednesday June 24–Sunday June 28, 2020
Shared by 5 people, $350 for three nights, $465 for four nights
Shared by 4 people, $475 for three nights, $635 for four nights
Single occupant, $620 for three nights, $825 for four nights
Breakfasts, lunches and dinners, ending with Sunday breakfast, included in fees
Available at September meeting or click here; sign-ups start at October meeting
$200 deposit due on registration; checks payable to SFQG; balance due 3/1/20
Contact Jeanne Matysiak via phone or email in the Membership Directory