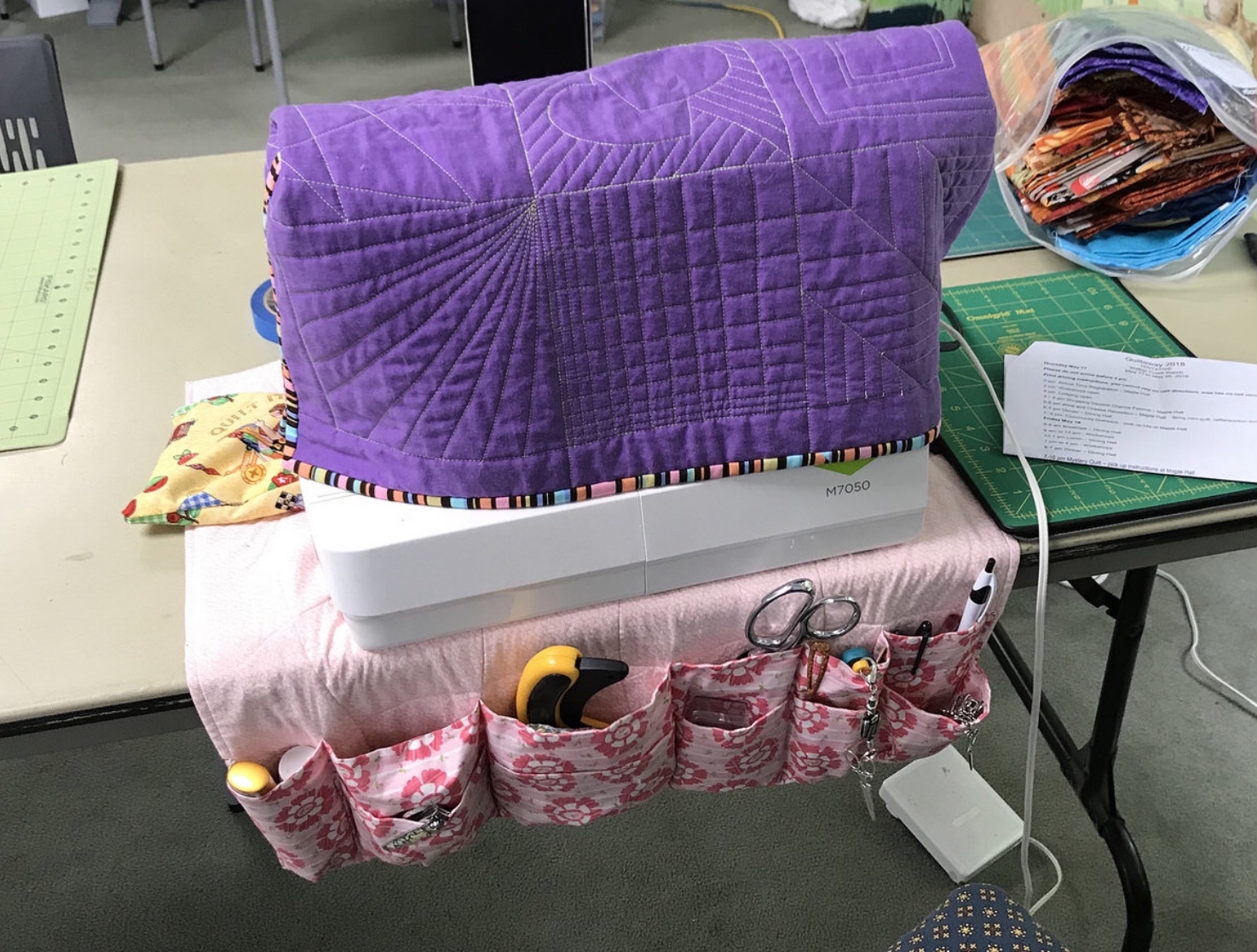 Long a guild tradition, QuiltAway is a retreat featuring workshops, open-studio time, Community Outreach projects and lots of time for guild members to get to know one another better. Typically held at a nearby outdoorsy venue, it runs from Thursday evening through Sunday morning. The guild pays instructional fees; participants pay their own room and board.
Pictures below are from QuiltAway 2018, with more on our Flickr feed.
Great News! We're Having a Mini-Retreat!
Same great place—Walker Creek. Same wonderful meals. Same comfy lodging. But no workshops. It's a bring-your-own-projects retreat. Lots of time for sewing, lots of time for socializing.
Friday May 17, 2019–Sunday May 19, 2019
Private ($390), semi-private (four people, $360) and economy (five people, $224)
Six meals, starting with dinner Friday through lunch Sunday
The Discovery Center Building
Limited to 50 people. Ask Jeanne Matysiak for a registration form; her contact info is in the Membership Directory.