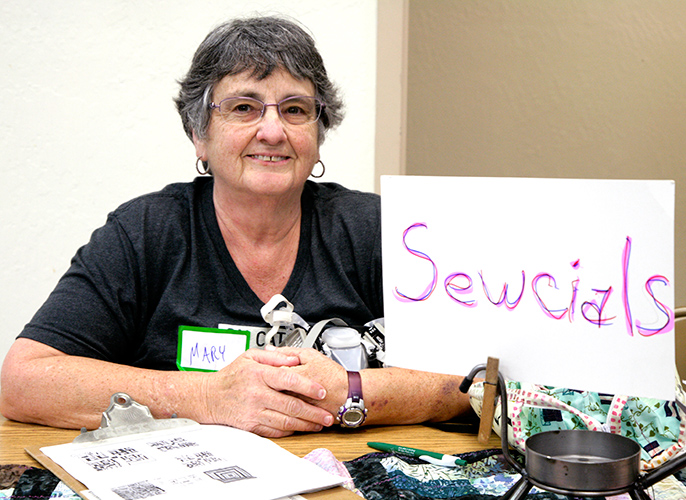 Sign up with Mary Whalen at guild meetings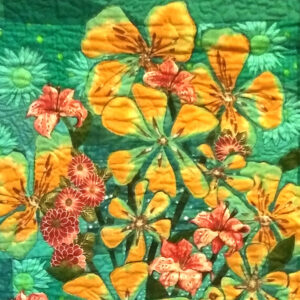 SFQG workshops, called Sewcials, are occasional classes featuring stellar teachers both from within our own guild and beyond … sometimes as far away as Switzerland. They're an opportunity to master new techniques, explore the design process, play with color, pick up tips and tricks, build friendships and have fun.
You'll find upcoming Sewials below, and in the Events calendar, along with some basics about participation, plus some pix of student work. For more information, please get in touch with Sewcials chair Mary Whalen; her contact info is in the Membership Directory.
Sewcials vary in price, based on the instructor's fee.
You can enroll at monthly guild meetings.
Tuition is due on registration; there are no refunds unless the guild cancels a class.
Students get a supply list and detailed instructions via email. Please bring the basics: sewing machine, extension cord, cutting board, rotary cutter, rulers, fabric, etc.
Sewcials generally run from 10 a.m. to 4 or 5 p.m. But please arrive 15 minutes early to get set up. And please plan to help with clean-up.
Students may bring a bag lunch or get a meal at nearby restaurants.
For everyone's comfort, Sewcials are "fragrance free."