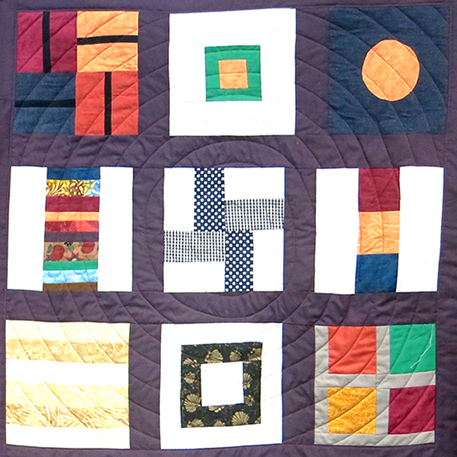 Made with modern Block of the Month designs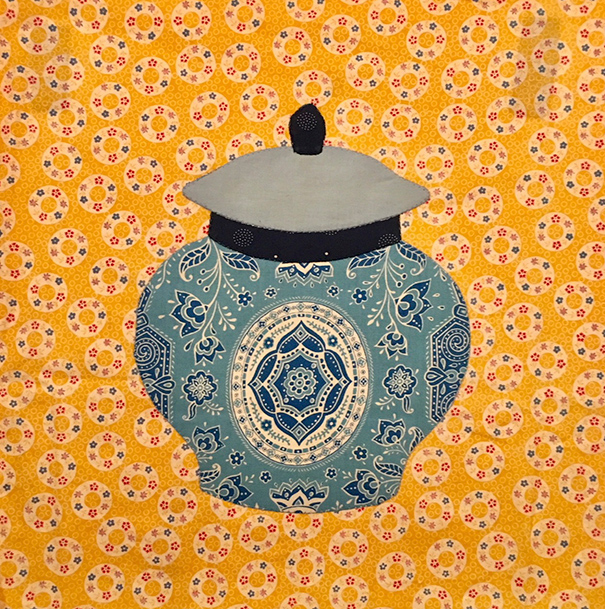 Participating in Block of the Month is a way to learn new techniques, try new designs or patterns, play with fabrics and colors … and win blocks. At monthly meetings the BOM chair presents a pattern and sample block (also available in the newsletter). Interested members contribute block(s) and enter their names for a drawing. The following month one lucky quilter goes home with all the blocks. Great quilts have started this way.
For details, please get in touch with Julia McLeod; her contact info is in the Membership Directory.
The August 2019 block is a nod to speaker Laurel Anderson, whose talk is on the history of appliqué. In Julia's words:
I found an image of a sweet little ginger jar for an appliqué block; click here for a PDF pattern to print. I used two different appliqué methods but feel free to use your favorite technique. For the body of the vase and its rim I used the freezer-paper method. Click here for a YouTube demo. I used the interfacing/turn-inside-out method for the lid and its little handle. This video explains that technique.
Cut your background 12.5″ square and attach the appliqué by hand-stitching or using your machine's applique stitch. My block has a patterned yellow background with blue fabrics for the pot that remind me of china. Feel free to pick your own colors but keep them light … think of an "afternoon tea" color scheme.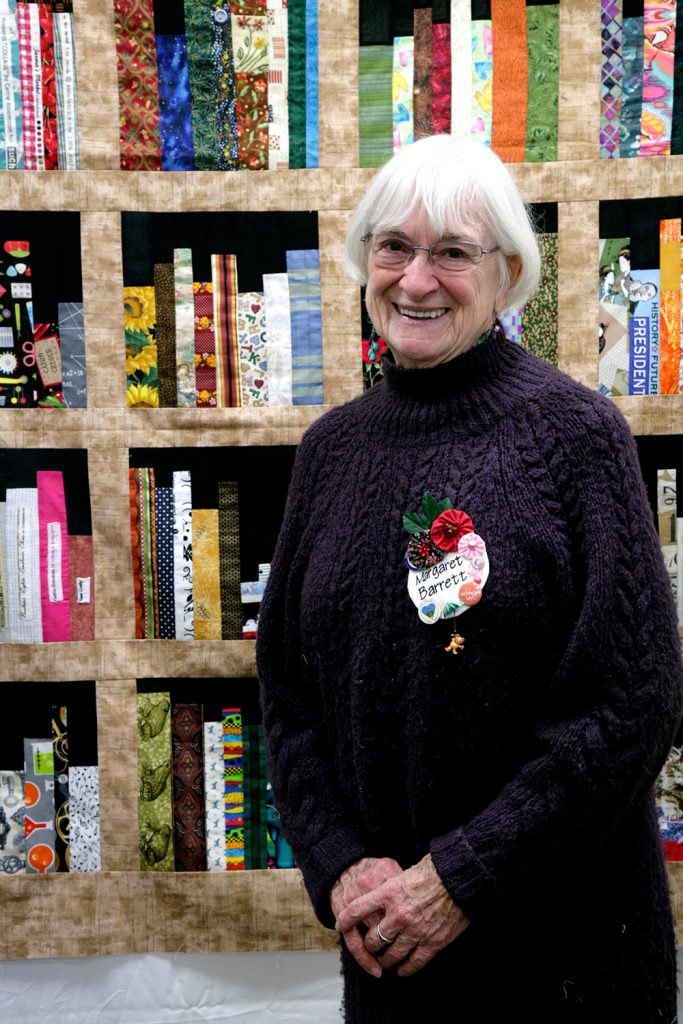 Here's what it looks like to win blocks and complete a BOM quilt!
Margaret Barrett was the June 2018 winner of blocks made by participating guild members using Julia McLeod's Books on a Shelf  pattern. Named Library, the quilt won first place in the group category at the 2019 Quilt Show.