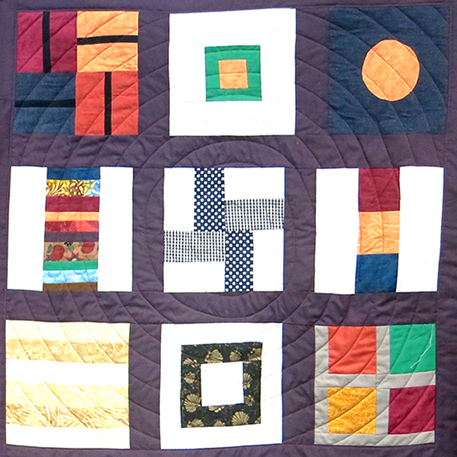 Made with modern Block of the Month designs
Participating in Block of the Month is a way to learn new techniques, try new designs or patterns, play with fabrics and colors … and win blocks. At monthly meetings the BOM chair presents a pattern and sample block (also available in the newsletter). Interested members contribute block(s) and enter their names for a drawing. The following month one lucky quilter goes home with all the blocks. Great quilts have started this way.
For details, please get in touch with Julia McLeod; her contact info is in the Membership Directory.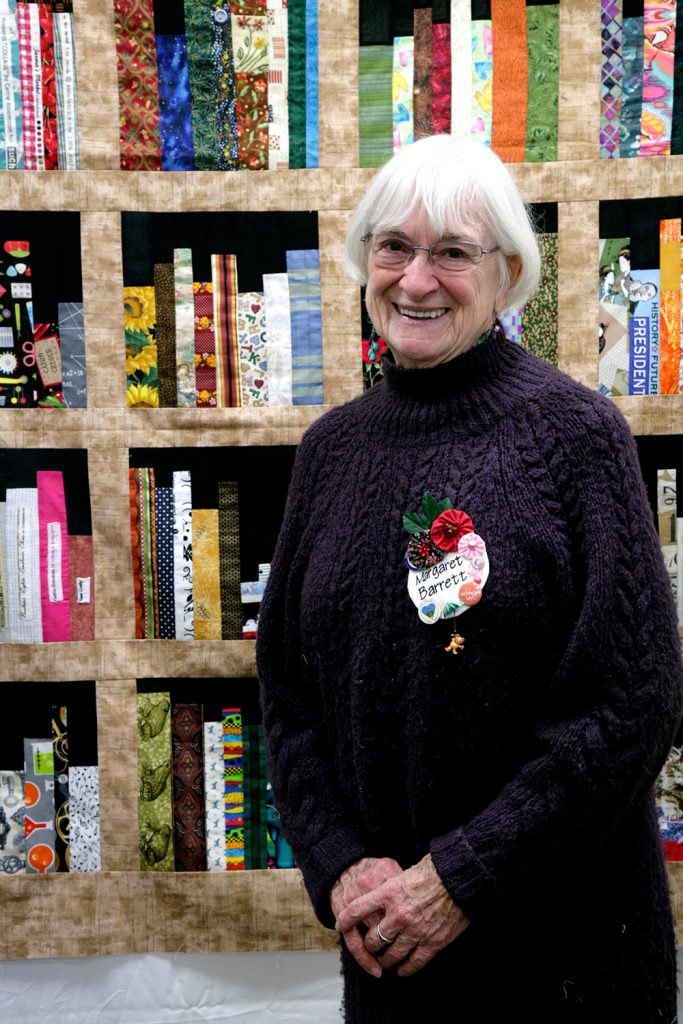 Here's what it looks like to win blocks and complete a BOM quilt!
Margaret Barrett was the June winner of blocks made by participating guild members using Julia McLeod's Books on a Shelf  pattern. Margaret pieced her quilt top in under two months and presented it during Show and Tell at the August 2018 meeting.
Can't wait to see the quilt made from July 4th BOM contributions like this: