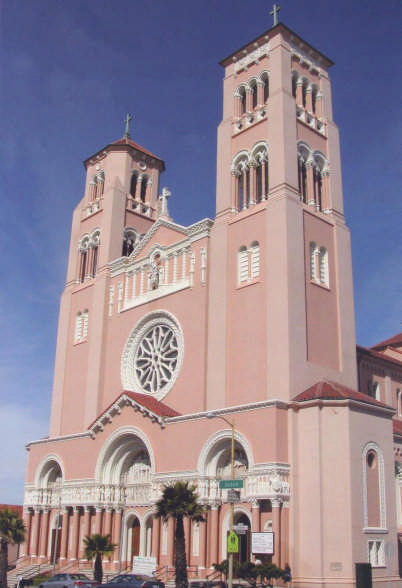 Starting in May 2023, Guild meetings will be in the Moriarty Hall at St. Anne of the Sunset, at 850 Judah Street between Irving and Funston. The school yard will be open for parking and the entrances for both the meeting space (including accessible ramp) and the school yard are on Funston Street.
We look forward to in person Sew and Tell, so bring your recent work to share! You may also bring items you have completed for Community Outreach or pick up kits from their table. Other meeting activities you have missed will return gradually as volunteers come forward to manage them. Check out our Activities page to find out the status of Meeting Activities.
Free table will remain a curbside activity for the time being, so please do not bring materials to leave.
We are working on figuring out how we can implement hybrid meetings going forward.
Accessing the Moriarty Hall
While the address for St. Anne is on Judah Street, access to the Moriarty Hall and School Yard Parking can be found on Funston Street. The images below can help you orient yourself before you arrive.
Signs will be posted to guide you.
The NOWL bus & N Judah train stop out front of St. Anne at Funston and Judah, with additional busses stopping approximately 1/4 mile East & West.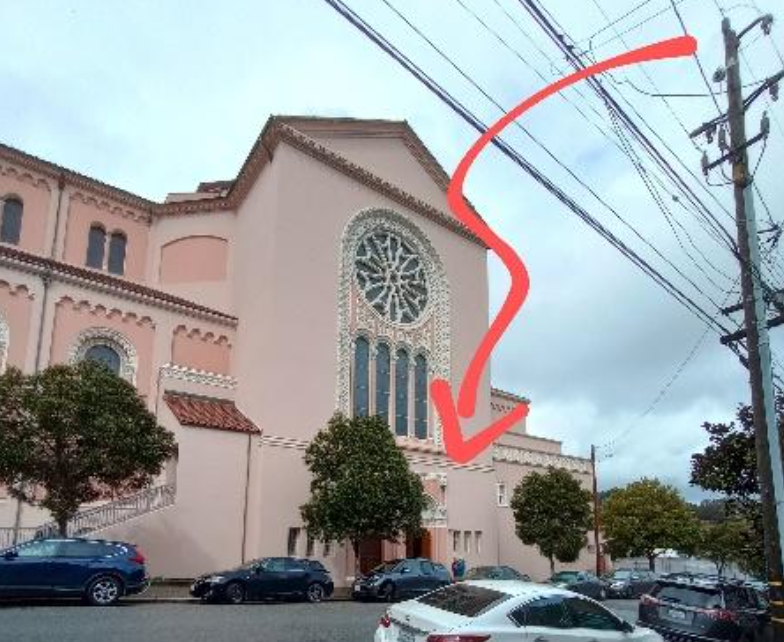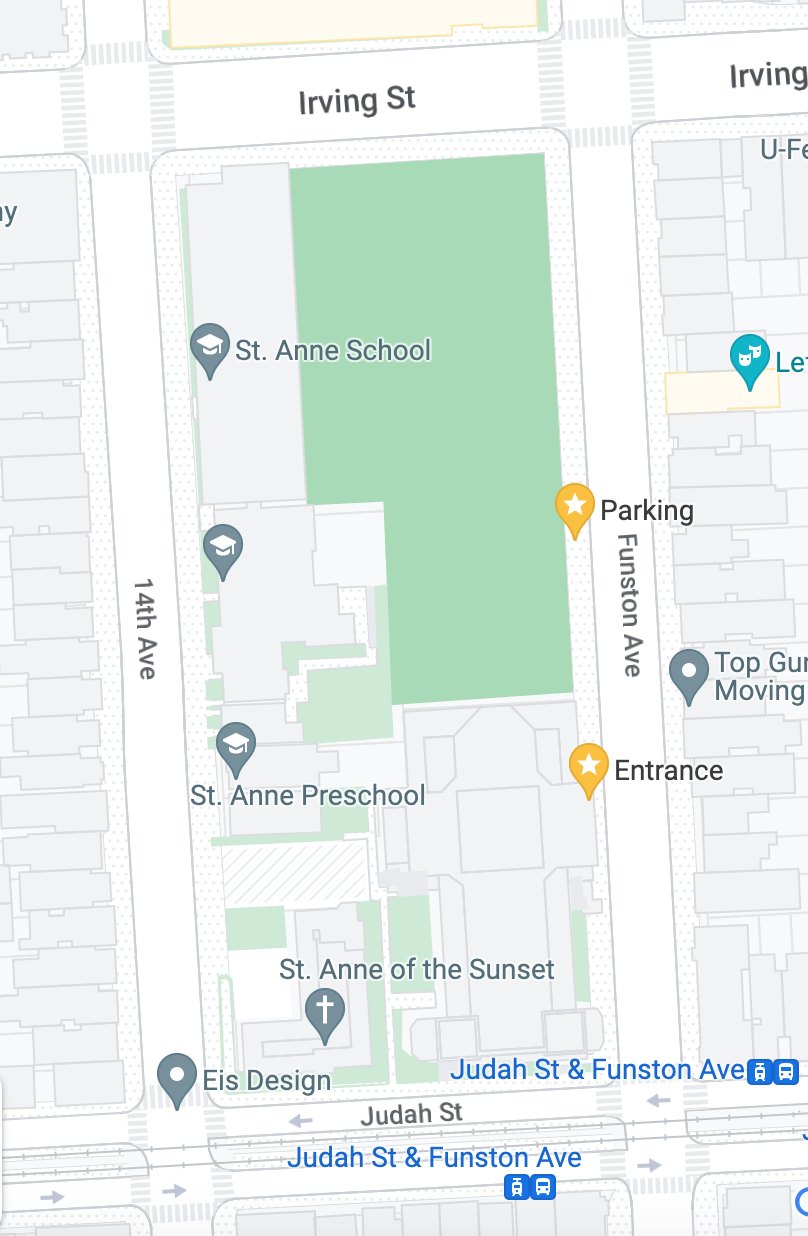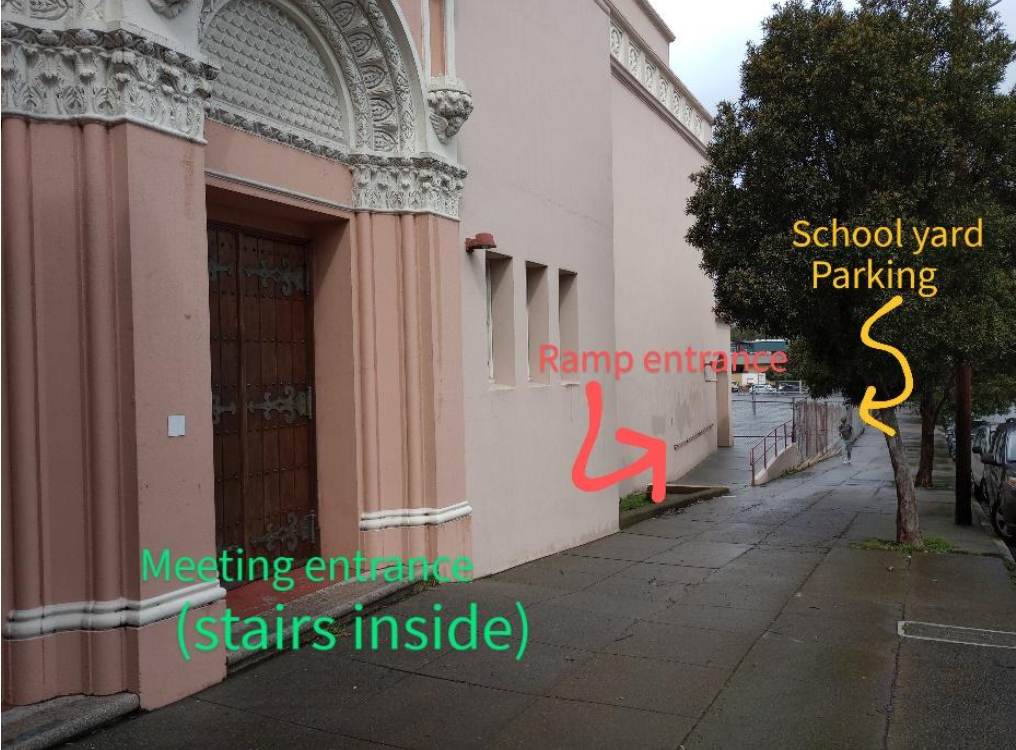 More Information About St. Anne's
St. Anne of the Sunset
850 Judah St.
San Francisco, CA 94122