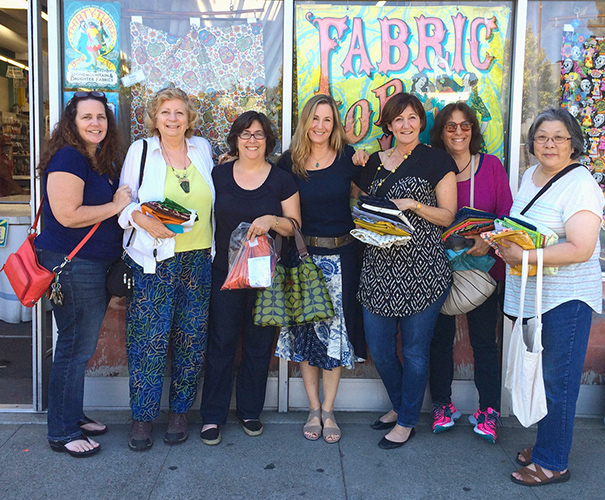 Several Bee Modern members enjoying a shop hop to Stonemountain & Daughter
Sewing Circles are groups of guild members who pursue shared interests outside regular SFQG activities. Some currently meet on Zoom and in the past engaged in sewing together, critiquing one another's work, visiting galleries, going on shop hops, making charity quilts, and more.
They include Bee Modern, whose members share an interest in modern quilts. As its name suggests, English Paper Piecing focuses on a particular technique. The Wednesday Whimsicals have evolved into sewing friends who meet occasionally. And the Easy Piecers just enjoy relaxed, quilty get-togethers.