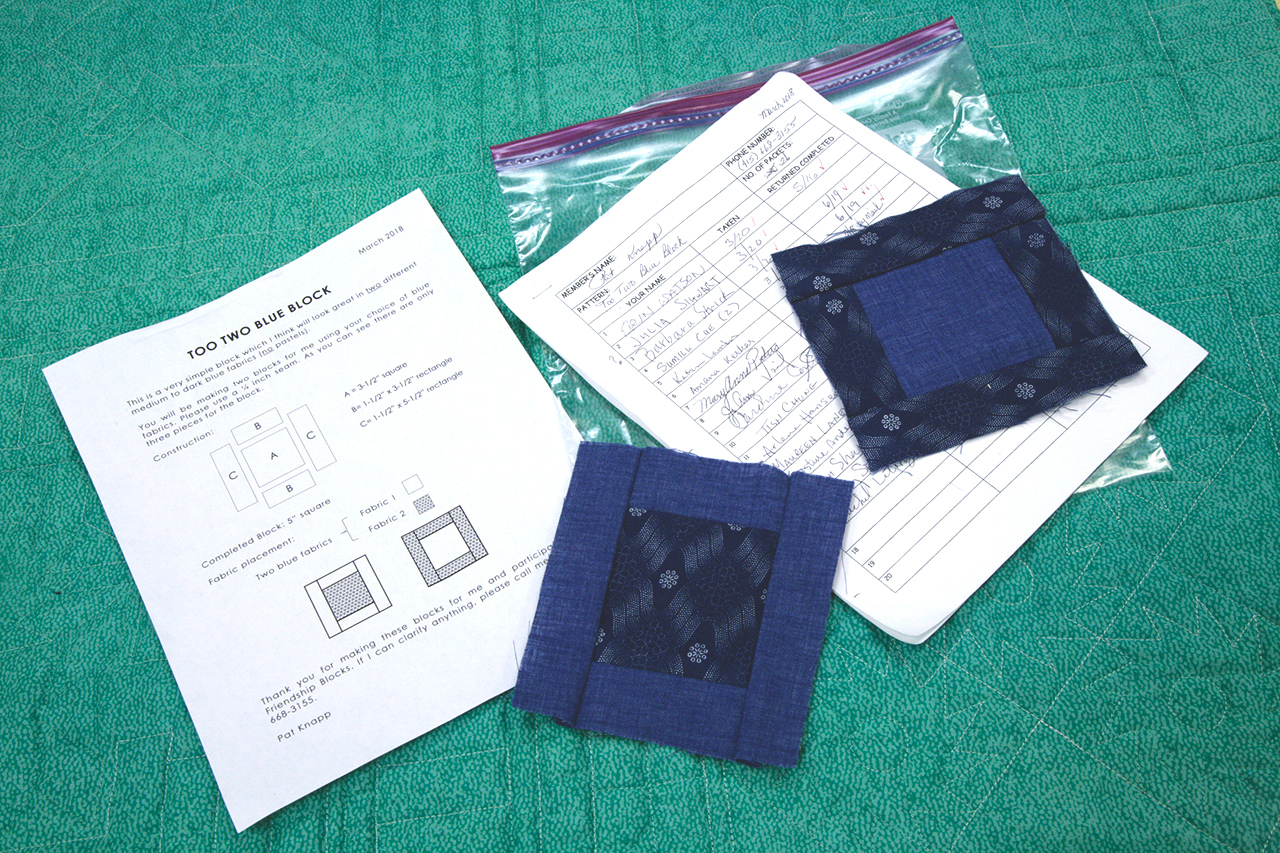 Friendship Blocks are a longtime guild favorite—participating members have sewn 939 blocks for 57 quilts in the past 11 years.
When members want blocks for a quilt, they choose a pattern, create instructions and diagrams for creating a single block, select a color palette or provide fabrics, and put kits on the Friendship Block table. Interested members "sign out" a kit and return a finished block within 1–2 months.
Friendship Block designs, colors and techniques are as varied as our members, so participants often "grow" as quilters … and friendships grow, too.
The attached PDF overview overview provides lots more detail, as well as sample instructions that you might find in a Friendship Block kit. Kenan Shapero coordinates this activity; her contact info is in the Membership Directory.