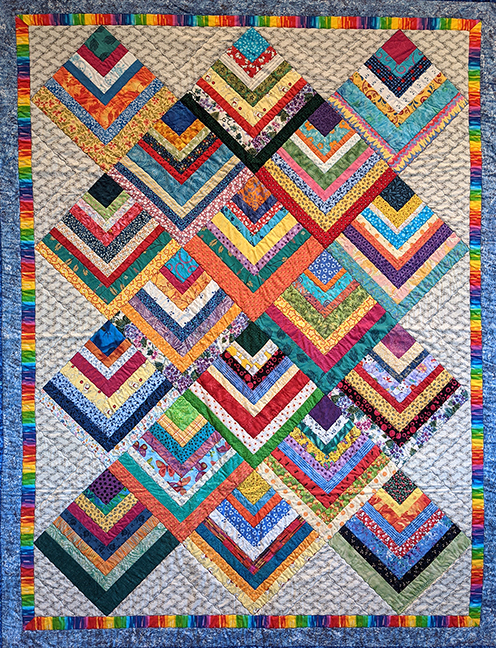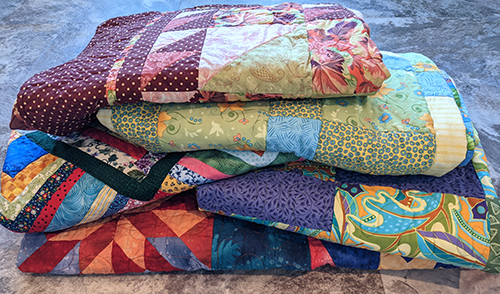 In response to more catastrophic fires in Northern California and throughout the state, the SFQG is amping up its Fire Survivor Quilt Project. We'd like to donate 20 comfort quilts a month, and we'd welcome everyone's help in meeting this ambitious goal.
You can contribute by piecing a top, by making backs, by prepping bias binding, by quilting a sandwich, by binding a quilt; long-arm volunteers are especially welcome. Your quilt should finish at approximately 48″ by 60″; please do not donate bed-size tops or quilts for this project.
Karen Reiter is spearheading this project as part of the guild's Community Outreach program. Please call ahead to arrange a drop-off time at her house, to arrange a pick-up, or to request batting for a fire quilt. Feel free to ask Karen any questions; her contact info is in the Membership Directory.
Looking for design inspiration? Click this PDF for an easy pattern. The guild is grateful to all who can help in this endeavor; many thanks.