Three Outdoor Events on Saturday February 20th
Saturday, February 20th, 2021 @ 10:00 AM

-

2:00 PM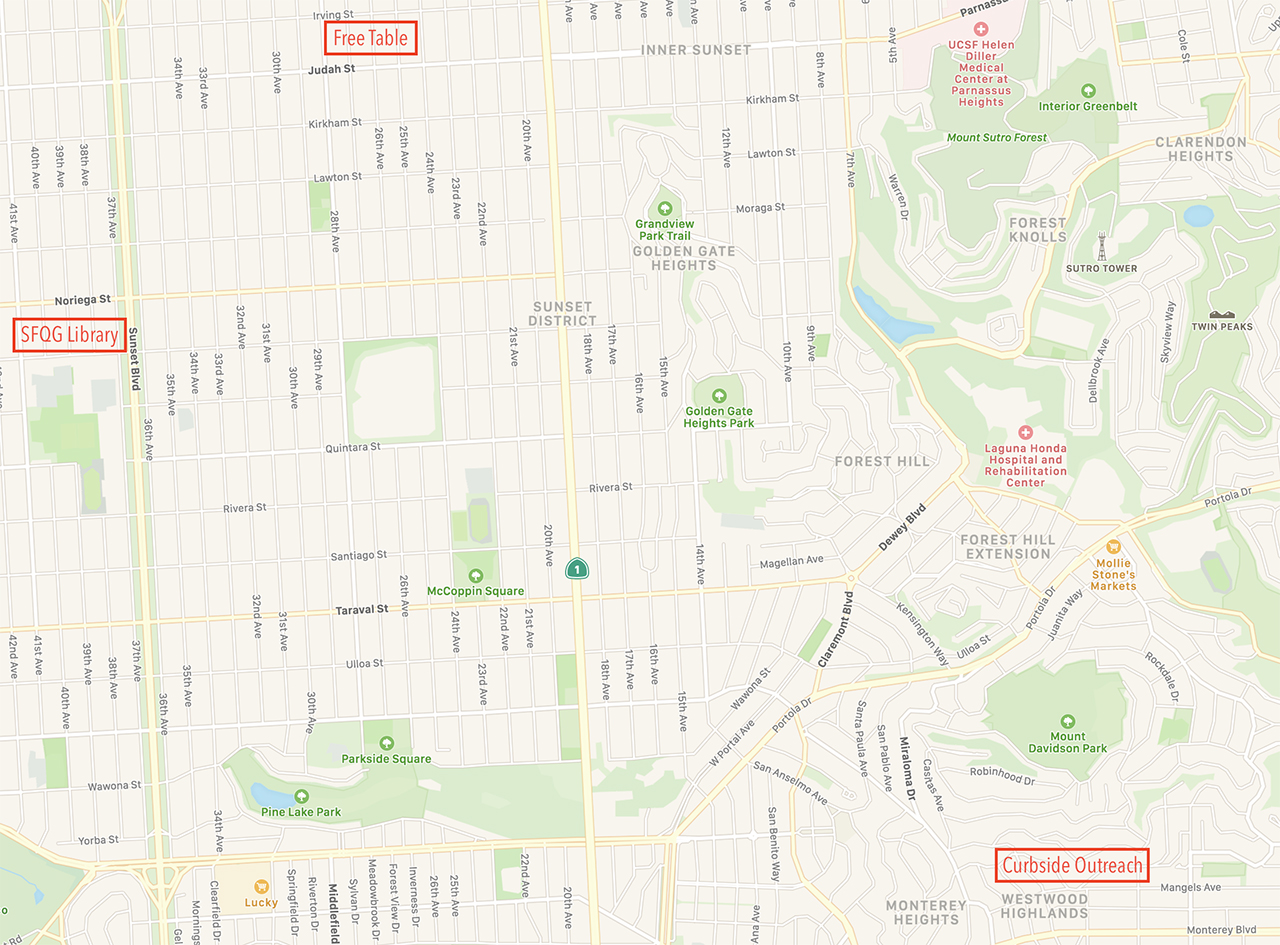 SFQG members can look forward to three outdoor events on Saturday February 20th:
Curbside Outreach, from 11 a.m to 1 p.m., in front of Adrienne Hickman's garage. Guild members can drop off donations and pick up components for your next project. Read more here. NOTE: this is a different time than usual for Curbside Outreach.
Outdoor Free Table, from 10 a.m. to 1 p.m., in front of Holly Gatto's house. Contact Holly to drop off fabric early.
SFQG Library, from 10 a.m to 2 p.m., in front of Cher delaMere's house. See all our library holdings here.
You must be a guild member to participate, wear a mask and observe social distancing at all times.
You'll find addresses and other contact information for Adrienne, Holly and Cher in the Membership Directory.