Be a Part of "Community Built"
The working title of the SFQG's new Opportunity Quilt project, "Community Built" is both a free series of skill-building activities and a way to contribute to the guild's biggest fundraiser.
In a variation on the guild's approach in years past, we're starting really early and offering creative opportunities for every interested SFQG member to learn new techniques while contributing components to the quilt–with both IRL and virtual activities!
Spearheaded by Sue Fox (with help from Dottie McHugh), "Community Built" kicks off in December, focuses on constructing blocks from January–June, continues with the design and layout of medallion-style quilts, and keeps going until the 2023 Quilt Show. Here's an overview: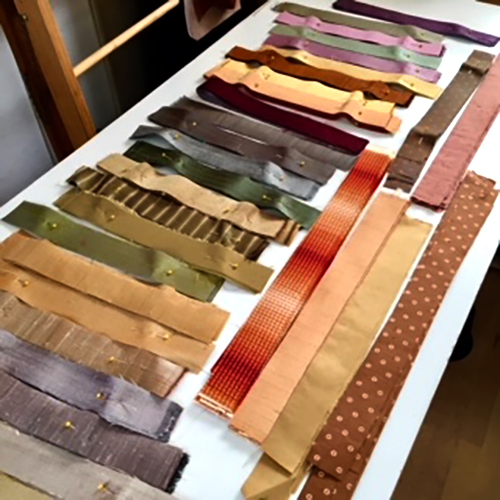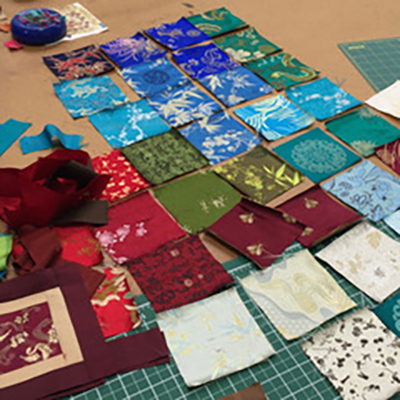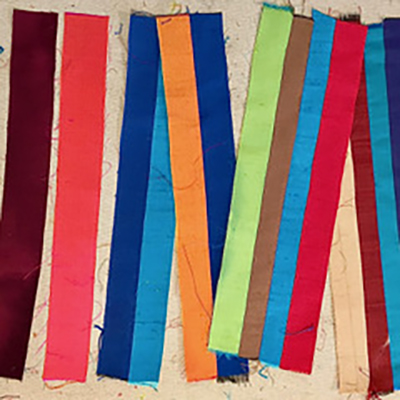 Starting

now

, members can click this form to sign up to receive any or all of six different "technique kits," each one containing pre-cut silks and written instructions, and focusing on varied skills for working with silks in quiltmaking. Techniques include

Strip piecing
Classic 4-patch and 9-patch squares
Half-square triangles (HSTs), made 3 different ways
Framed boxes (a variation on Log Cabins)
String piecing (1930s style, using fabric foundation)
Appliqué leaves and vines (using two different block shapes)
Kits will be available starting in

December

, with pick-up times and locations to be announced.
Construction and instruction kick off in

January

, with inventive forms of assistance:

PDF tutorials to download on the Members Only page
Monthly Zoom meet-ups for demos, Q&A, and some show-and-tell
Also new, we hope to make multiple quilts as additional fundraisers at the Quilt Show, providing more chances to win for ticket purchasers.
Updates, more details, links and downloads will be posted as they become available, so visit our website often. Questions? Reach out to Sue by email or phone; her contact info is in the Membership Directory.