'Tis the Season to Sell Raffle Tickets!
Introducing our latest Opportunity Quilt, Shining Through the Fog.
Raffling off this gorgeous quilt at QUILT San Francisco 2019 will be one of the new year's biggest fundraisers for the SFQG.
So get your tickets and start selling. They're $1 apiece or six for $5. Every SFQG member is responsible for buying/selling at least 20 tickets.
You can get tickets at a monthly guild meeting or receive them by post. Just tell Christine Tanabe your name, address and how many tickets you want via email.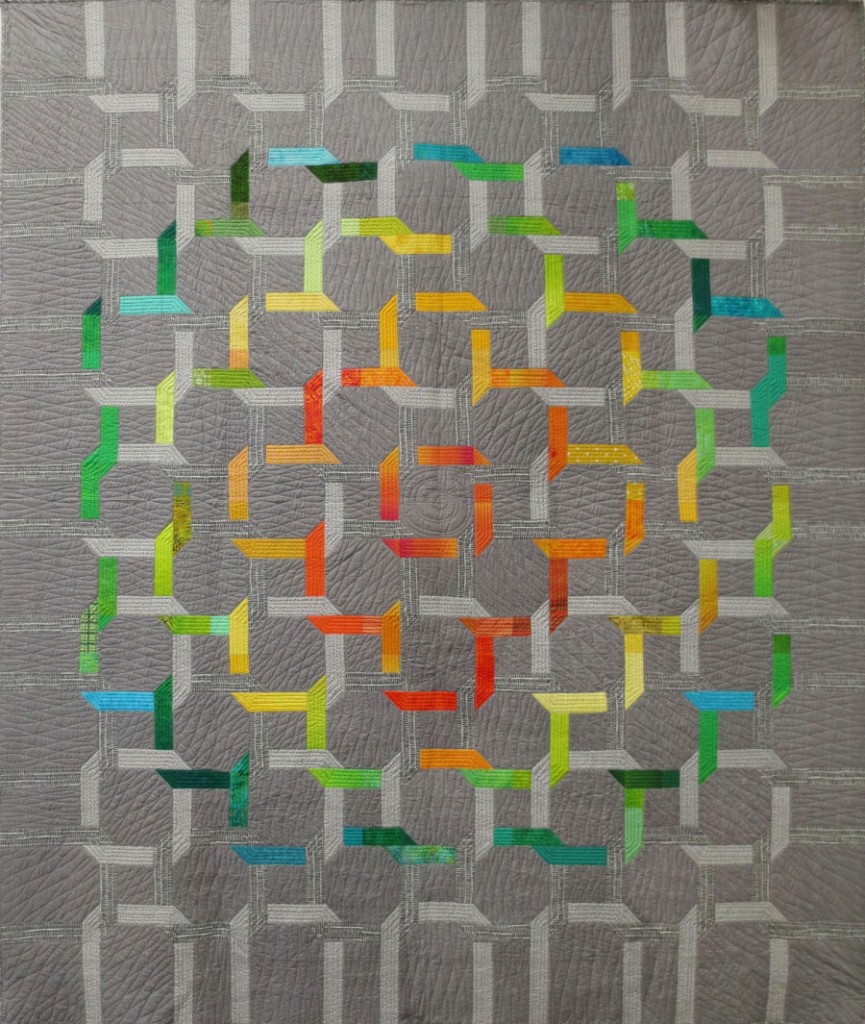 Design credit goes to Sylvie Marquet, who also created block-making kits and shepherded the project from design to piecing to assembly and quilting. More than 40 guild members pieced blocks; Sue Fox did the free-motion quilting.
The quilt is currently traveling to other guilds, shows and craft fairs, where SFQG members sell raffle tickets. If you can volunteer to show our quilt at other venues, please get in touch with Cher delaMere; her contact info is in the Membership Directory.