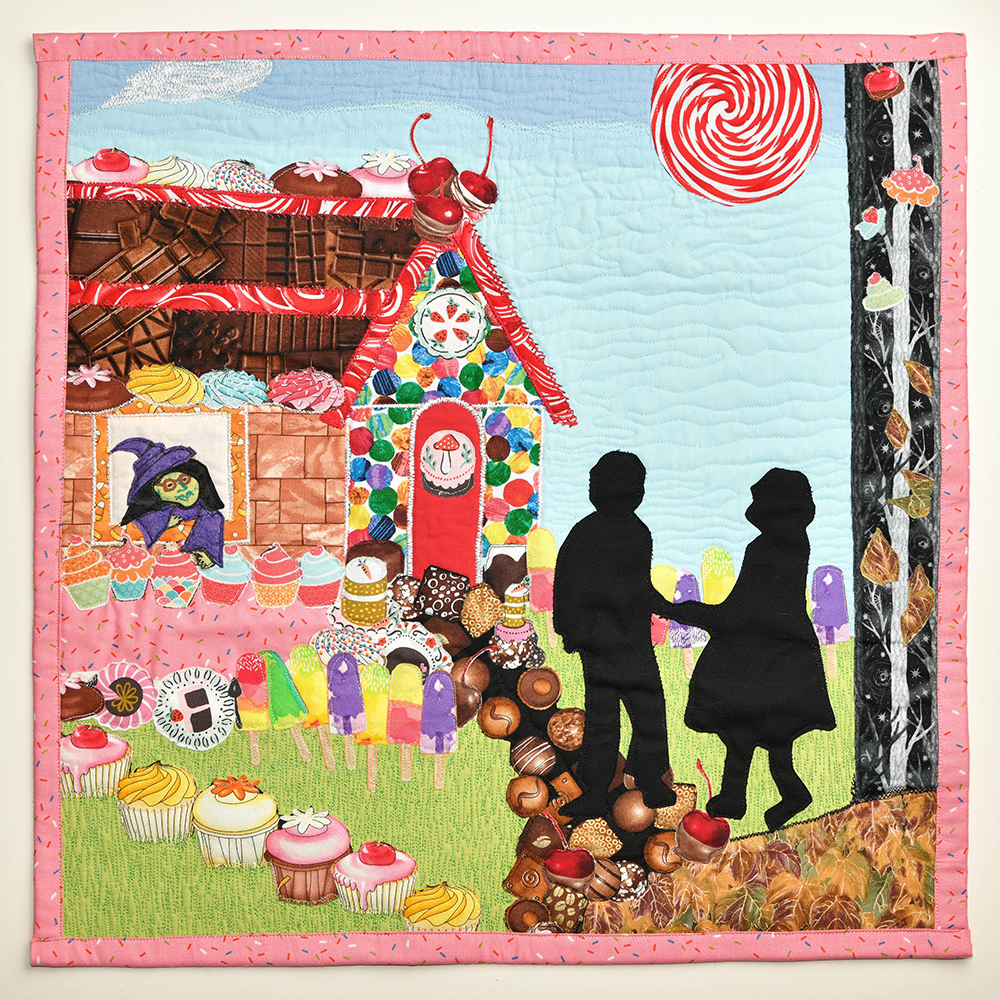 Above quilt by Challenge Quilt organizer, Laraine Salmon
Challenge Quilts are small works that interested members make in response to a theme and are typically displayed at the guild's biennial quilt show. They're intended to foster self-expression, creative growth, experimentation with new techniques … and fun.
The Challenge Quilt theme for our QUILT 2019 show was San Francisco and several of the entries (photographed by Lee Schulstad) are pictured below.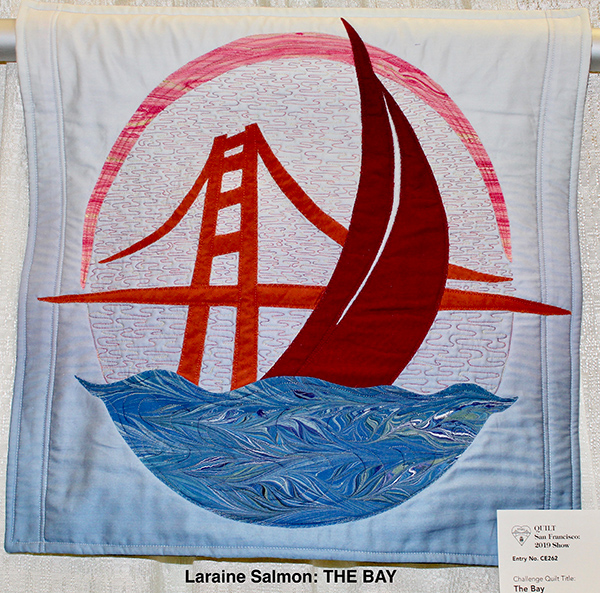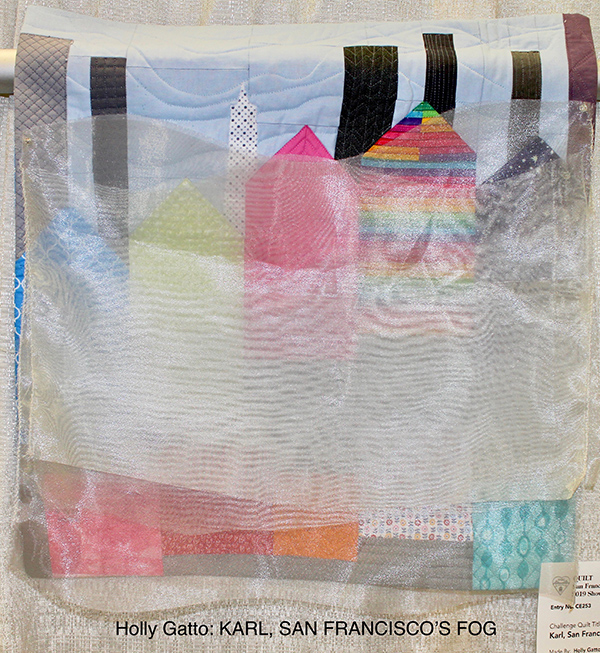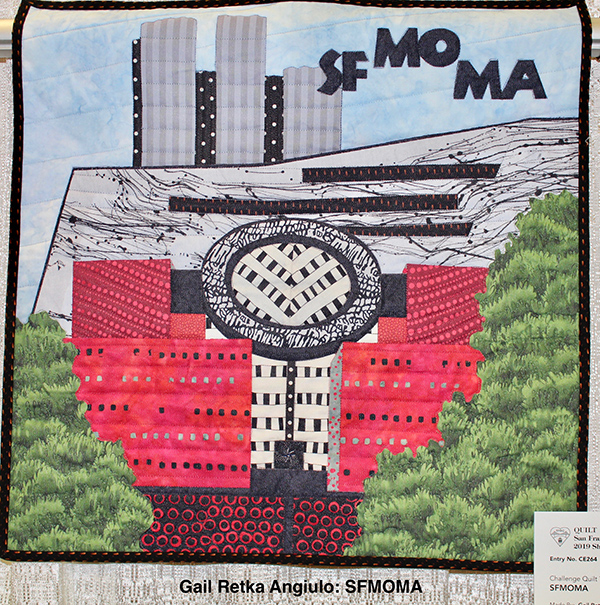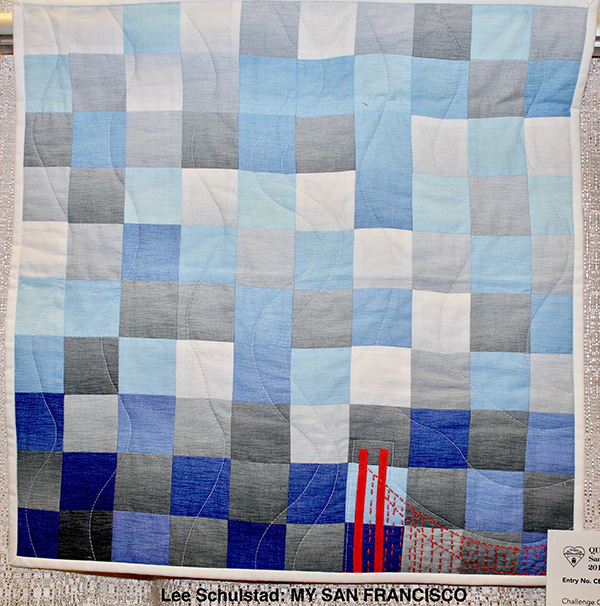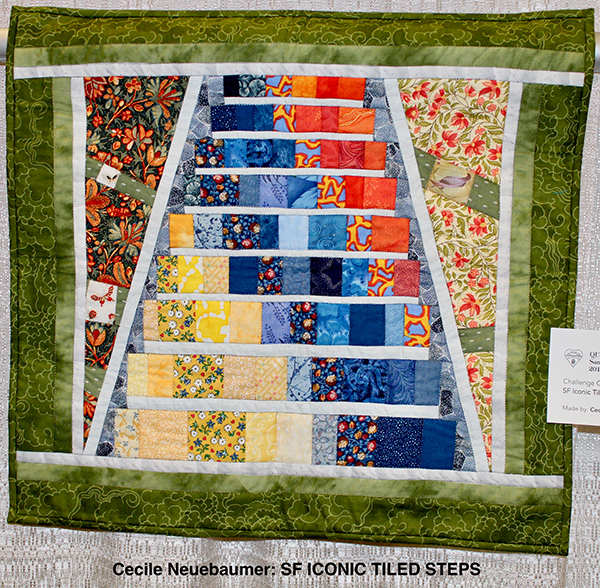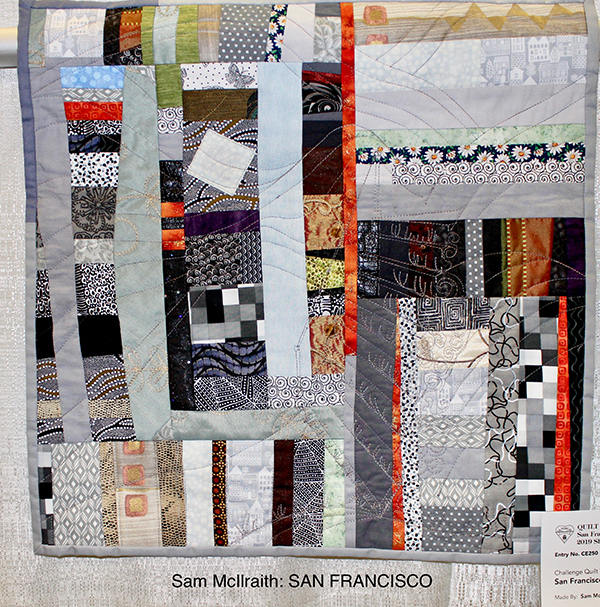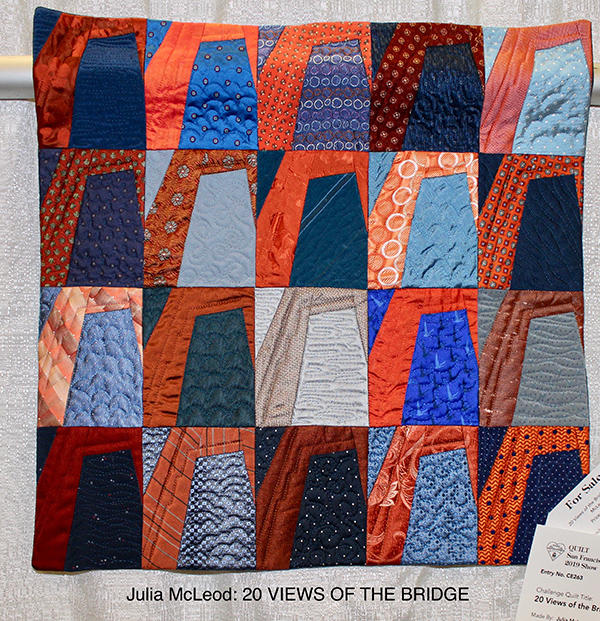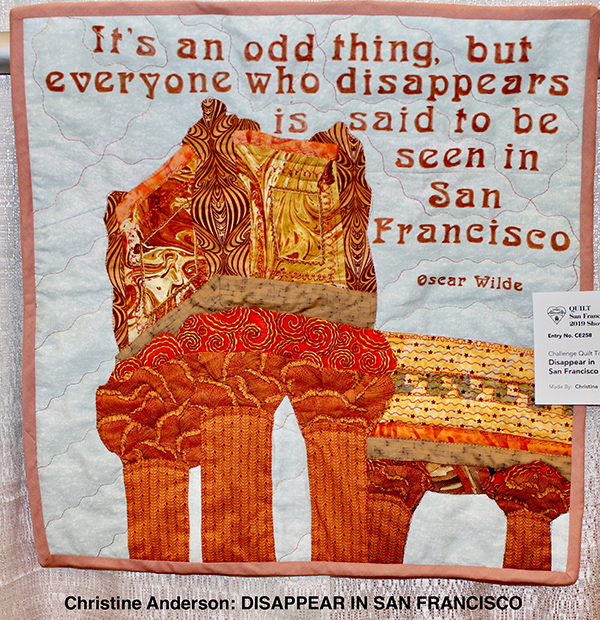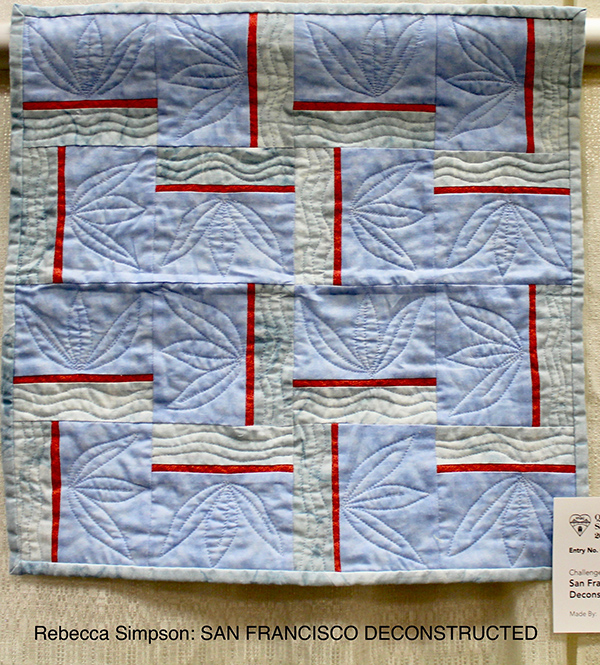 Makers left to right, top row: Laraine Salmon, Lee Schulstad and Julia McLeod; middle row, Holly Gatto, Cecile Neuebaumer and Christine Anderson; bottom row, Gail Angiulo, Sam McIlraith and Rebecca Simpson.